To view this email in your web browser, click here.
Save the Date for CREtech's Virtual Demo Days 2020
We are excited to announce our virtual demo day webinar schedule for 2020. Tune in to our live virtual demo day webinars to experience demos from the most innovative tech companies in commercial real estate. Virtual demo day is the best way to discover startups that you need to know about without leaving your desk. Plus, they are free!
Tuesday, March 10th, 12:00 pm EST
Tuesday, June 9th, 12:00 pm EST
Tuesday, September 15th, 12:00 pm EST
Tuesday, December 1st, 12:00 pm EST
In case you missed our last Virtual Demo Day webinar, tune in to the recap demos below to discover the most innovative tech companies in commercial real estate.
Brandcast is a technology platform that enables enterprises to create customized, mobile-friendly websites at any scale without needing development support or limiting their brand or design. Real Estate enterprises use Brandcast to create polished websites for their property listings and corporate marketing needs in record time. Originally funded by Marc Benioff, Brandcast also offers integrations with Salesforce to help organizations connect their customer data and digital marketing.
Contact: Matt Kinkaid, matt@brandcast.com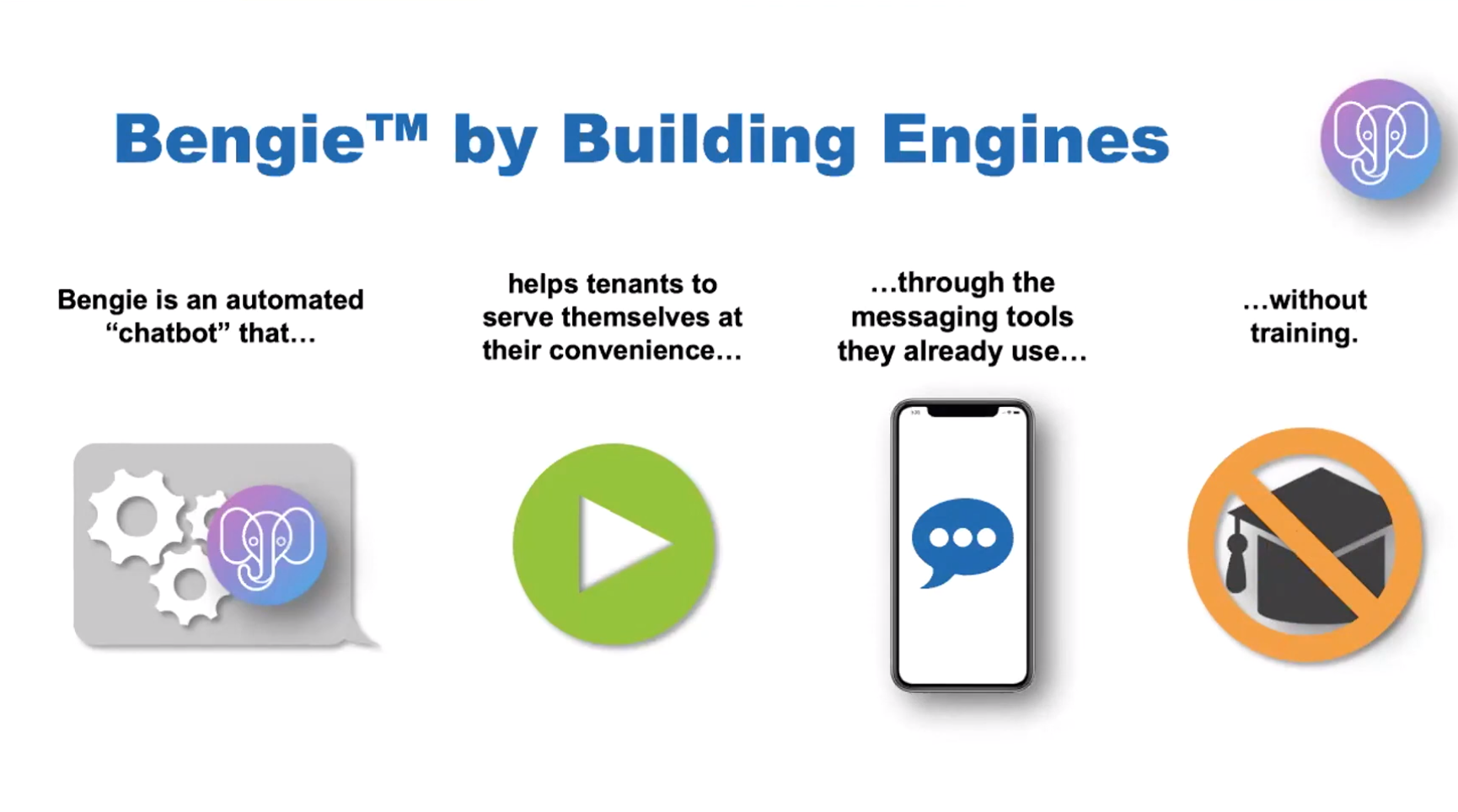 Building Engines is an operations platform designed for modern commercial real estate organizations to connect and align people, processes, and activities. Our property management tools transform activity into intelligence so that CRE professionals can control their changing work environment with confidence, improve building operations performance, and increase asset value.

Building Engines clients include many of the leading public REITs, private owner-managers and third-party management firms operating over 2 billion square feet of multi-tenant commercial office, medical office, retail, and industrial properties in the United States and Canada.
Contact: Jody Saarmaa, jsaarmaa@buildingengines.com
rSquared CRE has designed and built a suite of innovative SaaS software products that empower commercial real estate professionals of all types to work faster, easier and more profitably and transparently.
rDCF, our revolutionary new valuation and underwriting software, has cutting edge, intuitive features like hotkeys and carousel-style inputs, that minimize scrolling, speed data input and reduce errors. Minimal pop-ups, drag and drop technology and no edit or save buttons make rDCF efficient, easy to learn and simple to use. rDCF's exposed formulas and wide selection of detailed audit reports help maximize the accuracy and transparency of calculations. Model just one building in new rDCF, and you'll never want to use another DCF software again.
Contact: info@rSquaredcre.com
Robin helps companies enable people to do their best work by giving everyone the ability to understand, use, and advance their workplace. Companies like HubSpot, Shopify, and Twitter rely on Robin's workplace experience software to maximize employee productivity and engagement by reducing friction throughout the workday. With specialized tools for space and desk management, we help companies empower their employees to find each other and spaces quickly and optimize how its office is used.
Contact: hello@robinpowered.com
Learn about how you can partner with CREtech to enjoy year-long marketing benefits, exclusive features in our content, inclusion in our reports and promotional materials, prominent exhibitor tables at CREtech conferences, and MUCH MORE!