To view this message in your web browser,
click here
.
CREtech is pleased to bring you this sponsored message by Saltmine
To send a dedicated email like this, please click here.
Workplace Re-entry Planning,
Using Cloud-Based Technology
Corporate real estate teams have dedicated the last few weeks to answering the question "how do we bring teams back to work"? It's no easy feat. It requires planning through multiple scenarios and making sense of complex data. Teams are responsible for quickly developing data-driven solutions for phased re-entry that align with new physical distancing requirements. Cloud-based planning technology can help…
The first enterprise design cloud Saltmine is transforming the way workplaces are strategized, planned and designed by integrating data, people and processes into one digitized platform.
New features in its platform this week makes it even more powerful in response to COVID-19 as they solve the immediate need of quickly and efficiently redesigning companies' portfolio for employee re-entry.
Curious to see how it works? Here's a short
VIDEO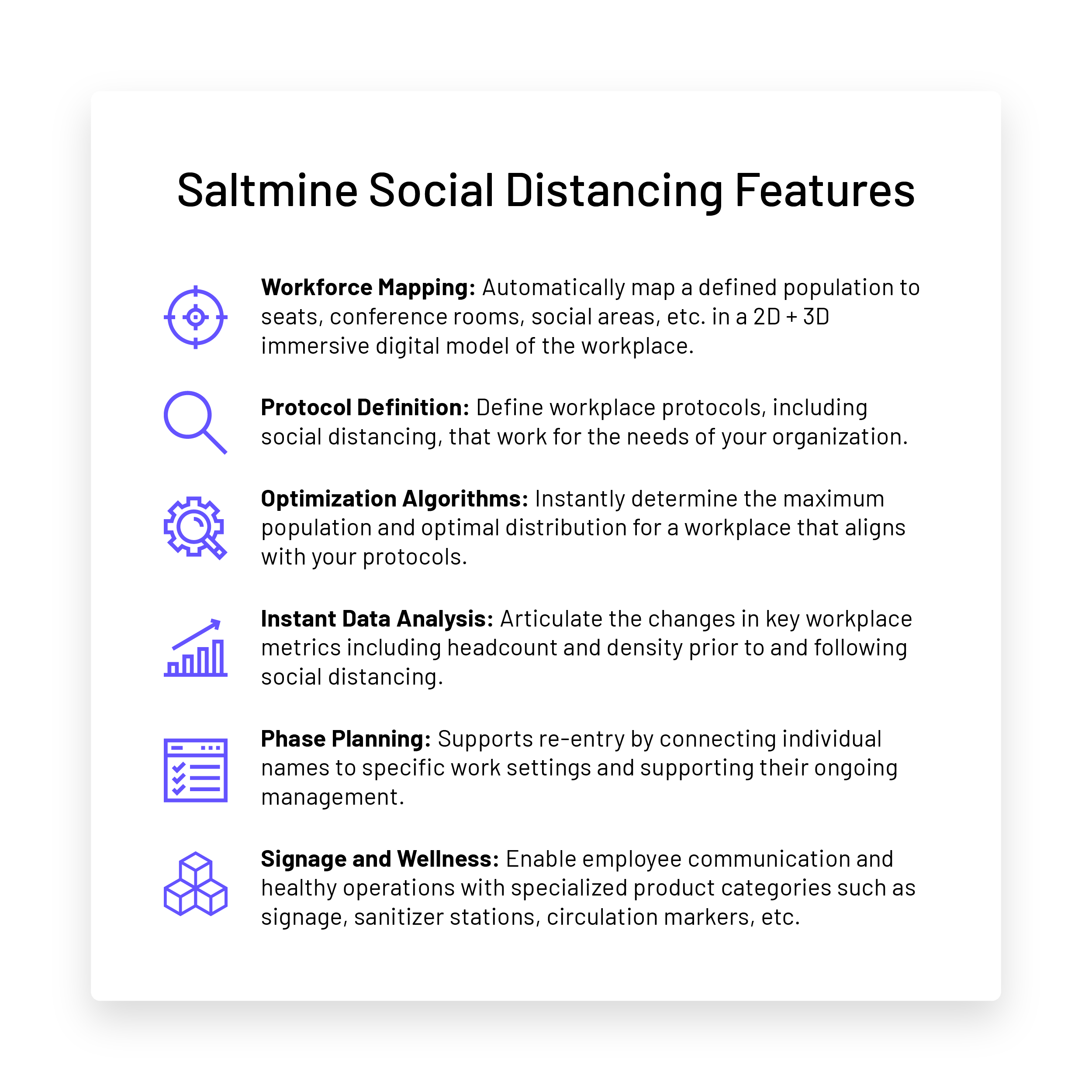 About Saltmine
Saltmine is the first enterprise design cloud that integrates people, process and data to support strategic workplace decisions that reflect evolving business needs and employee DNA.. With a digitized infrastructure and tailored modules for intelligent programming, design, workflow management, and more, Saltmine creates revolutionary efficiency and end user experience. Headquartered in San Francisco with over 100 employees across 5 countries, their Global 2000 clients and channel partners are empowered to transform their workplaces. www.saltmine.com